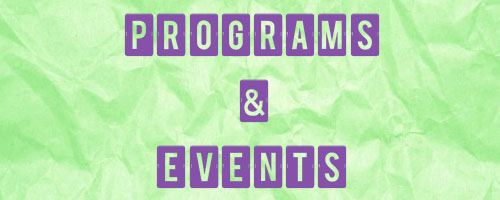 For all upcoming kids' programs, please take a look at our downloadable/printable calendars!
Youth Crafts 
 Stop in the Activity Room anytime between 4 and 5 to make a craft! Children under 7 must be accompanied by an adult. Please see calendar for specific dates.
Storytimes
Please see our Storytime page for details on our weekly storytimes for Preschool and Toddler age children! 
Other Upcoming Programs
Spine Poetry Contest
April is poetry month. In honor of that, we are holding a spine poetry contest for children ages 6-11.
Children will have from April 1st to April 30thto submit their entries at the Youth Desk.
1st, 2nd, and 3rd place winners will receive a prize.
Rules and information available at the Youth desk.
Free Comic Book Day
Join us as we celebrate Free Comic Book Day
on Saturday, May 2nd,
from 11:00am-2:00pm.
Geekopolis will be here with select free comics.
We will also have comic/graphic novel displays and related activities!
All ages welcome!
 Star Wars Day
May the Fourth Be With You.
Celebrate Star Wars Day with us on Monday, May 4th.
We will have Star Wars activities, book displays, and more!
And don't forget to wear your favorite Star Wars costume!
PJ Time
This quiet storytime on Monday, May 11th at 7:00pm in the Activity Room.
Children from ages 2-6 years, their caregivers, PJs, blankies, and stuffed animals
are welcome to this event.
Indoor Backyard Games
Join us on Tuesday, May 19th from 3-5pm in room 205
for hopscotch, Simon Says, washers, parachute, and duck-duck-goose!
This event is open to ages 3-12.
Children under 7 must be with an adult.