KIDS! WE NEED YOUR HELP!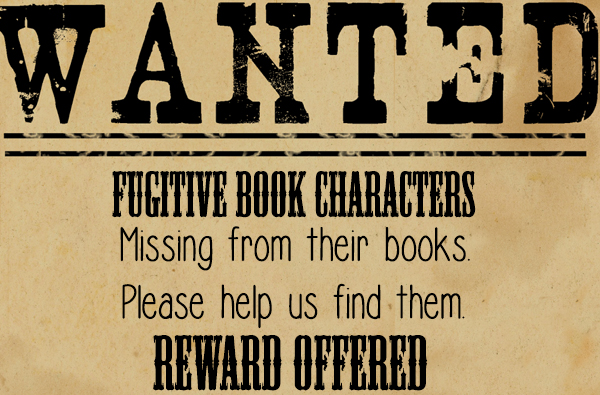 OH NO! We've lost some of our book characters! Can you help us find them? They've scattered themselves all around the youth area of the library!
If you can find ten or more of the characters, we will give you a reward. We really need them back in their books!
You will find the characters all around the youth area, so make sure you check the nooks and crannies! (If you find them on their book covers, that doesn't count, though. Those are imposters!)
Please take a wanted poster and let a staff member know where the book characters are hiding!