Homework Help & Helpful Links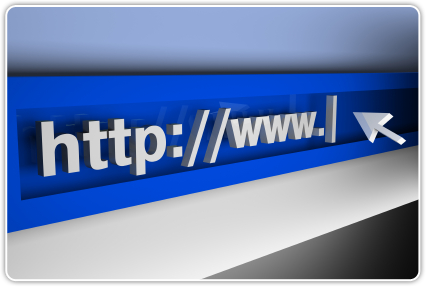 COLLEGE & CAREER
Adventures in Education - College planning resources, financial aid info, career guidance, & money management tips
BrainTrack - The web's oldest & most complete college & career info with education resources, career advice & scholarships 
Campus Explorer - Search for colleges by location & degree/program type, plus an advice section & videos from real students with each college review
College Board - Connecting students to college success & opportunity
College Confidential - Tools for choosing, applying to & paying for college; learn what to expect your first year, & how to thrive as a new student
College Crunch - College reviews, profiles, tips for figuring out college financing, & career planning advice
College for All Texans - Resources for preparing for, applying for & funding higher education
College Grazing - Interest surveys designed to help students think about all things college-related
College 101: Guide to University and College Admissions - From Shmoop, a guide to get you through the college admissions hassle, plus lots of scholarship listings
CollegeView - Find free scholarships, financial aid, career & minority information, plus profiles on universities
Federal Student Aid FAFSA - Free application for federal aid administered by the US Department of Education
FinAid - Award-winning site which provides financial aid information, advice & tools
INeedaPencil - Sixty lessons, more than 800 practive exam questions, & an SAT score projector, provided by the nonprofit CK-12 Foundation

Job and Career Accelerator - Interest assessment, career exploration, and job search info helps job seekers explore careers that match  interests & expectations, and build a personalized occupation knowledge base. To access your account from home, use your 14-digit library card number as your USERNAME and make up your own password. If you've used Learning Express Library, you may use the same login.

LearningExpressLibrary.com - Interactive practice exams designed to help improve scores on academic, civil service, military, and professional licensing and certification tests. Some tests are the GED, ACT, ASVAB, GRE,  SAT, postal worker and firefighter exams, and the U.S. citizenship test. If you want to access your account from home, use your 14-digit library card number as your USERNAME and make up your own password.

March2Success -

A collaboration of the US Army & the publishers of Peterson Guides, this site offers full-length practice SAT tests, flash cards, plus college admissions & financing info in English & Spanish

Midwestern State University - Located in Wichita Falls, TX, MSU is the only university in Texas to become a member of the Council of Public Liberal Arts Colleges
My College Calendar - Helps students organize college applications - select a college you apply to & My College Calendar generates a calendar with important due dates
Peterson's - Search provider of colleges & universities, graduate schools, online degrees, private schools & study guides
Princeton Review - Helps parents & students navigate the complexities of school admissions

 

ProProfs - Claiming to have the most comprehensive collection of free SAT study resources online, this site provides practice exams, flash cards, quizzes, & cram sheets
SchoolsintheUSA.com - Review university & college programs across the US from one source
Today's Military - Reference source for learning about opportunities available in the military
Unigo - Student generated college reviews, videos & photos to learn about colleges from the inside
Vernon College - A comprehensive community college with campuses in Vernon & Wichita Falls, TX
FOR BOOK LOVERS
Books and Authors - G

uides you to books that match your reading interests

Flamingnet - YA books reviewed by YA reviewers; you can become a book reviewer through this site
Guys Lit Wire - A blog for teen guys to help recommend the books you want to read
Guys Read - Author Jon Scieszka's site with book recommendations just for guys from other guys
pulseit - An online community for anyone who loves teen books! Read free books and exclusive excerpts - it's free to join & participate
readergirlz - The foremost online book community for teen girls, led by five critically-acclaimed YA authors
StorySnoops - Created by moms, this site offers book reviews from a parent's perspective for kids ages 9-18
Teen Fire - Sourcebooks, Incorporated's social networking site for teens who are lovers of YA literature
what should I read next? - Enter a favorite book title & this site will analyze a database of over 70,000 titles to offer you new suggestions!
Your Next Read - A great place to find another title similar to one you have read and loved!
FOR WRITERS
figment - An online community of 100,000 teens who come together to create, share, & discover original writing; educators can create free private groups to host book clubs, discussion groups, or virtual writer's workshops
Teen Ink - A national teen magazine, book series & website devoted to teenage writing, art, photos & forums
GETTING READY TO DRIVE
Teendriving.com - A site full of tips for new drivers
Teen Driver - From Toyota & Discovery Education, this site offers a comprehensive program for helping teens avoid distractions & stay safe while driving.
Texas Department of Public Safety - Find out about teen driver information & getting your Texas driver's license
HEALTH
TeensHealth - Honest, accurate doctor-approved information & advice about health, emotions & life
HOMEWORK HELP & EDUCATIONAL SITES
A to Z Maps Online - T

he world's largest subscription-based database of proprietary, royalty-free world, continent, country, and state maps

A to Z the USA

- I

nformation and statistics about the states and territories of the USA

A to Z World Travel - 

150 world city travel guides including info about travel essentials, attractions, maps, and culture for your next trip

Bartleby - Unlimited access to books & information on the web, free of charge
Bio. - Read biographies, watch interviews, & video clips
Biography in Context - From Gale, an authoritative online experience featuring the world's most influential people
Britannica Public Library Edition - Created specifically for public libraries, find a large collection of reference resources all at one site, all at your fingertips
Britannica Spanish Reference Center - 

Same Britannica as above, but en español. 

Use this link for home access - Britannica Spanish Remote.
Coolmath.com - The most popular destination for math education and fun
Exploratorium - One of the first science museums, exploring science, art & human perception, to build a site on the web
Find People from the Past: A Genealogy Resource Guide for Kids - This gateway site provides links to over 40 sites to help young people discover genealogy
Gale Databases - L

ink to all databases from the Gale Group available through the library

Gale Literature Criticism Online - A

n extensive compilation of literary commentary that represents a wide range of modern & historical views on authors and their works across regions, eras and genres; includes: Contemporary Literary Criticism, Twentieth-Century Literary Criticism, Drama Criticism, Nineteenth Century Literature Criticism, Poetry Criticism, Shakesperean Criticism,  Short Story Criticism, and Something About the Author

Gale Literature Resource Center - Most current, comprehensive, and reliable online resource for research on literary topics, authors, and their works. Its coverage includes all genres and disciplines, all time periods, and all regions of the world. Content includes Literature Criticism, Biographies, Topic and Work Overviews, Reviews, News, Primary Sources, and Literary Works, images, and links to audio interviews and reviews. Your search will also include Scribner's Writers Series and Twayne's Author Series.

Gale Power Search 

- A search tool that saves you time by searching Gale resources in one place so you can review all results in a single list

Something About the Author - Biographical information on thousands of children's book authors & illustrators

Gale Virtual Reference Library (GVRL) - Database of encyclopedias, almanacs, & specialized reference sources, including Novels for Students, Drama for Students, and Literary Themes for Students.

Global Road Warrior -

Most current information for all the world nations on society & culture, communications, travel, trade, business, money & banking, and country maps

Guiness World Records - The ultimate authority on record-breaking achievement, providing information about superlative facts & feats
High School Ace - The academic homepage for high school students, featuring a web guide for the best free educational resources for teens
History.com - The History Channel's site for historical event & people information
ipl2 - A merger of the Internet Public Library & the Librarian's Internet Index, this site features a searchable subject-categorized directory of authoritative websites

Rocket Languages - An interactive online language learning system, offering instruction in Arabic, Chinese, French, German, Hindi, Italian, Japanese, Korean, Spanish, English for Spanish Speakers, and Sign Language. Create your own login and password to start learning!

Salem History - Online access to historical reference works from Salem Press

Salem Literature - Online access to literature books, including Critical Survey of Long Fiction, from Salem Press

Salem Science - Online access to science books, including The Solar System, from Salem Press

Science360 - Discover the latest wonders of science, engineering, technology & math with videos covering these topics
SparkNotes - Study guides & discussion forums on various academic subjects; Brief analyses of characters, themes & plots
Student Research Center- EBSCO's search interface designed to students in grades 6-12
SweetSearch - A Search

Engine

for Students searching the best 35,000 sites approved by Internet research experts
TexShare Databases - Link to full-text articles from journals, newspapers, magazines, & many other sources available 24 hours a day
MOVIES, MUSIC & GAMES
VOLUNTEER!
Do Something

- Using the power of online to get teens to do good stuff offline