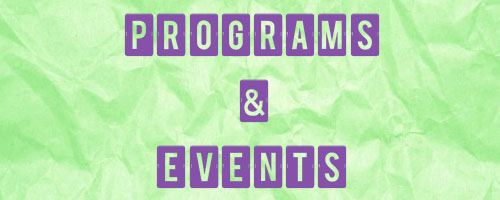 For all upcoming kids' programs, please take a look at our downloadable/printable calendars!
Youth Crafts 
 Stop in the Activity Room anytime between 4 and 5 to make a craft! Children under 7 must be accompanied by an adult. Please see calendar for specific dates.
Storytimes
Please see our Storytime page for details on our weekly storytimes for Preschool and Toddler age children! 
Other Upcoming Programs
PJ Time
This quiet storytime on Monday, May 11th at 7:00pm in the Activity Room.
Children from ages 2-6 years, their caregivers, PJs, blankies, and stuffed animals
are welcome to this event.
Indoor Backyard Games
Join us on Tuesday, May 19th from 3-5pm in room 205
for hopscotch, Simon Says, washers, parachute, and duck-duck-goose!
This event is open to ages 3-12.
Children under 7 must be with an adult.
Please see this PDF for information regarding Summer Reading events.