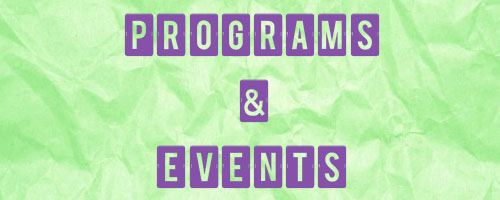 For all upcoming kids' programs, please take a look at our
downloadable/printable calendars!
Youth Crafts 
Stop in the Activity Room anytime between 4 and 5 to make a craft! Children under 7 must be accompanied by an adult. Please see calendar for specific dates.
Storytimes
Please see our Storytime page for details on our weekly storytimes for Preschool and Toddler age children! 
Other Upcoming Programs
Animal Services Adoption Event
On Wednesday, August 19th, stop by the library between 1:30-3:30pm
to see some of the adoptable pets available through the Wichita Falls Animal Services Division and its rescue partners! 
We have no other planned programs for the month of August.
To receive program updates by text or email, please use the widget below:
Bilingual Events
For updates regarding our bilingual Amo Leer events, please sign up using the widget below: